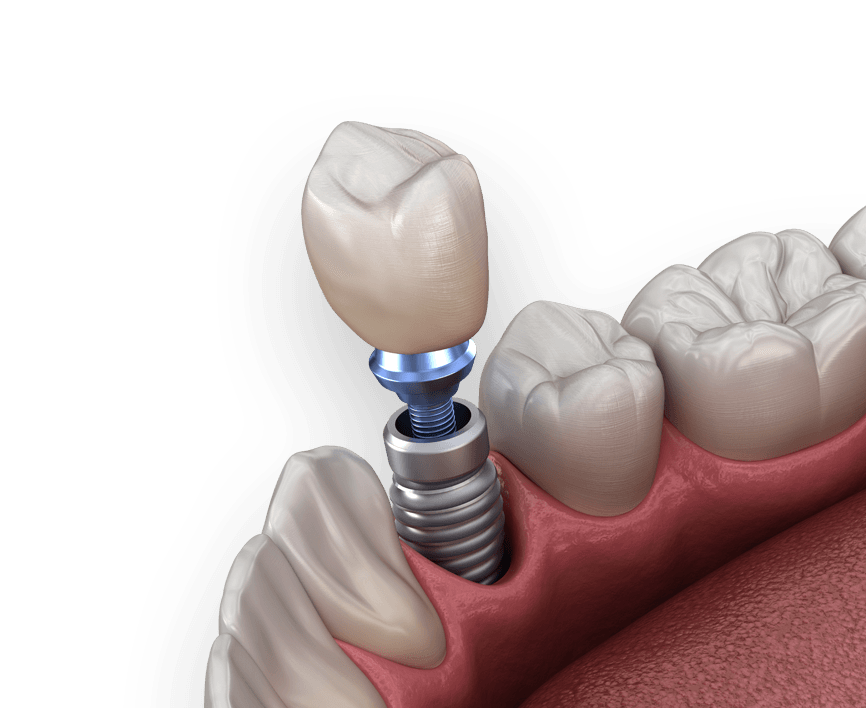 Following the loss of one or more teeth, you can regain natural chewing function by having dental implants surgically placed in your jaw.
Implants can last for decades and allow your crown, bridge, or denture to be firmly anchored to your jaw bone for superior support.
Dr. David Babb in Beaufort, SC, can place your implants and your final restoration, which can save you time and money...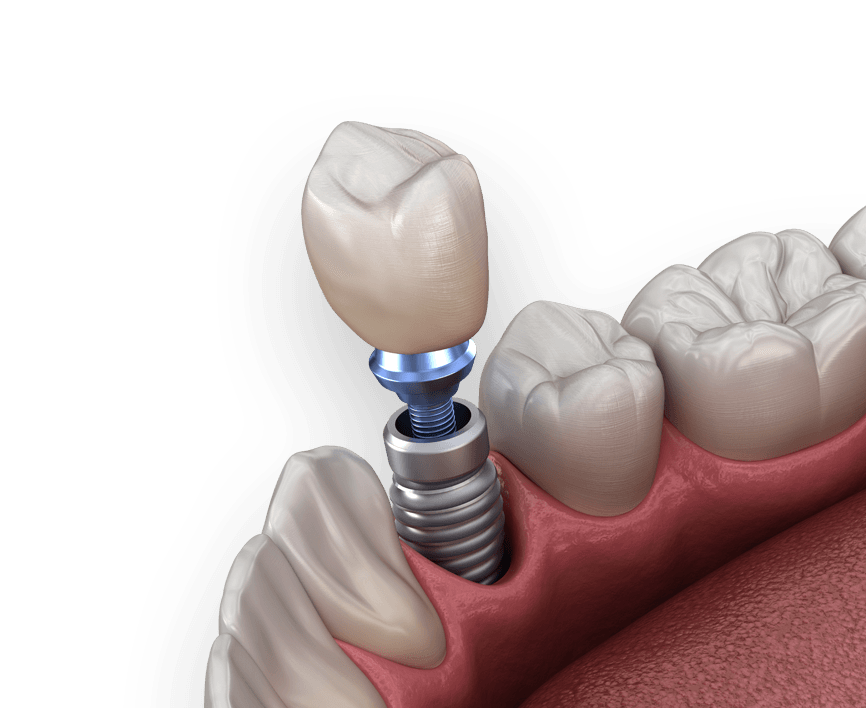 Why Choose Dental Implants at Our Practice?
Stability for Dentures
If you are not satisfied with the performance of your traditional denture due to wobbling and slipping, you can have multiple dental implants placed at our Beaufort, SC, dental practice. Once your implant-supported denture is placed, you will be able to enjoy a healthy, complete diet. You'll never have to worry about your denture slipping out of place because these restorations look and function like natural teeth.
Technology and Patient Education
Dental implant placement is more comfortable than many patients imagine. Our office uses advanced surgical guides so your titanium implant can be placed efficiently, accurately, and quickly. We thoroughly educate our patients about what to expect and the dentistry procedure is performed under the effects of local anesthesia, which completely numbs the surgical site.
Affordable Cost
Patients who are considering dental implants can also benefit from cost savings at our office. Since we very rarely have to refer patients outside our practice to a specialist, the average treatment cost can save you up to $1,000.
We Use Advanced Techniques for More Predictable Results
In addition to performing each stage of treatment in our office, Dr. Babb uses several tools and techniques to enhance our implant patients' care:
State-of-the-Art Materials: We are proud to offer BioHorizons® and Ritter™ implants. BioHorizons' products are backed by millions of dollars in non-biased research based in the U.S. and Ritter Implants were designed in part by Dr. Maurice Salama, a world-renowned periodontist who uses the system on his own patients.
CEREC Scanning and Milling Technology: With our advanced CAD-CAM system, we can restore implants (place an abutment and durable, aesthetic IPS e.max® crown) in a single day. Without this tool, patients would have to wait two weeks or longer for a restoration produced at an off-site lab.
ACTEON® X-MIND® Trium CBCT: Using the latest digital imaging software allows us to determine whether patients are good candidates by assessing the height, width, and quality of the jaw bone, as well as its relationship to vital structures like nerves. This incredibly low-radiation scan is also used to pre-plan the implant placement and pinpoint the optimal position for the most predictable, natural-looking, and longest-lasting results.
Surgical Guide Software and 3D Printing: Similar to our CBCT technology, a surgical guide means implants can be placed more accurately and quickly.
Two common barriers to receiving this treatment are bone atrophy and tobacco use. If you have insufficient jawbone density, our dentist can explain the benefits of undergoing bone graft surgery. Individuals who use tobacco may be asked to refrain from using those products for a set period of time before and after surgery. Ideally, you should quit for good to preserve your results.
Implants Replace Natural Teeth from the Roots to the Crown
"They Really Care"
Hear from Our Patients
Great professionalism. Took the time to explain the dental procedures in detail. The staff demonstrated a demeanor that suggests they really care about your dental health.

View On Google
Dental implants are placed at our dentistry office during a fairly straight-forward procedure. Your treatment might vary slightly depending on your needs.
We thoroughly educate patients on exactly what to expect.