Your Beaufort, SC Dentist!
Cosmetic, Implant, and Family Dentistry
At Beaufort River Dental, our dentist, Dr. David Babb, values the relationships we build with our patients and their families. Our team provides personalized treatment to everyone who visits our Beaufort, SC, dentist office. When you choose our practice, our dentist values your time, and works hard to make every effort to maintain a punctual schedule. We understand you have a tight schedule yourself, so during your appointment, we strive to minimize your time in the dentist's chair so you can get on with your busy day.
Our services include cosmetic, restorative, and general family dentistry. When it comes to providing dental care options, our dentist believes that information is key to maximize both your dental and overall health. We make it a point to educate our patients about all available treatment options so that you can make an informed decision on how to maximize your oral health.
We are proud to provide high-quality dental care to our patients in Beaufort, South Carolina, and communities in the greater Port Royal Island area. We look forward to providing you and your family with beautiful, healthy smiles!
Meet Our Doctor
David Babb, DMD, FICOI
Beaufort, SC, dentist Dr. David Babb is a South Carolina native who grew up in Bishopville. He attended Wofford College for undergraduate studies in Biology and Business and then completed his Doctorate of Dental Medicine degree at The Medical University of South Carolina.
Dr. Babb attended The University of Florida for his Advanced Education in General Dentistry Residency Program and is a Fellow in the International Congress of Oral Implantologists. He is a graduate of the Pankey Institute and Dawson Academy, which are known for advanced education in dentistry for practitioners who want to provide the most comprehensive and advanced dental care.
What Our Patients
Have To Say
Absolutely fantastic! I practiced dentistry for 40 years before retiring. My only hope is that I gave my patients the same welcoming and excellent care I received from Dr Babb and his wonderful staff yesterday. The hygienist, Callie is the best ever with her thorough gentle cleaning. The office is immaculate and totally updated to offer their patients the best in dental care. You will not be disappointed!
View On Google
Dr. Babb and his staff were great. I have enormous fear of dentists and even greater fear of paying for the service I was pretty sure I needed. At the initial short visit my tooth was stabilized and I was informed exactly what the procedure would cost. At the next visit I had a crown applied to my broken tooth. There was never a moment of pain and Dr Babb continually checked to make sure I was comfortable. And the amount I paid was less than I had anticipated. Win-win. Glad I have found my new dentist.
View On Google
Because dental implants replace both the crown and root of a missing tooth, they are considered the gold standard for tooth replacement. At his practice in Beaufort, Dr. Babb both places the titanium implant and restores them with crowns, bridges, or dentures. Because our team can perform all stages of treatment at our office, we rarely have to refer patients to a specialist. As a result, we can considerably lower the overall cost of treatment while still providing you with restored, natural-looking smile.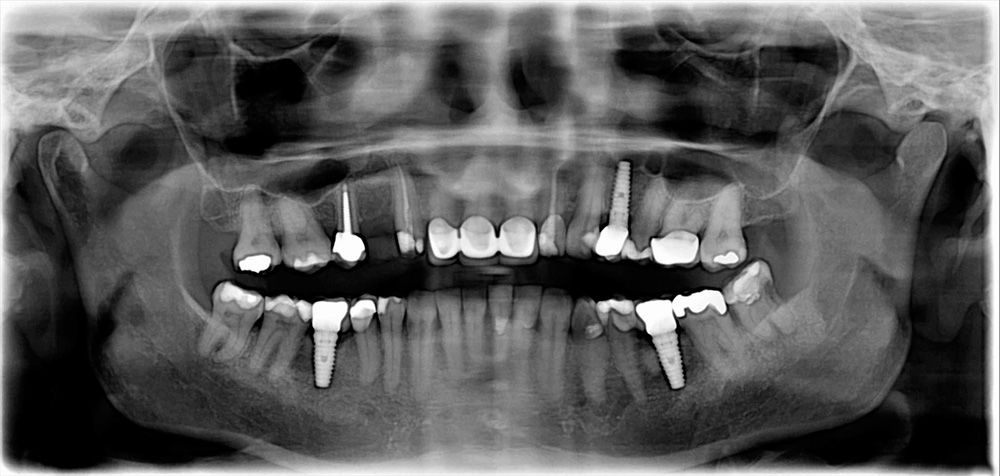 Reach Out
to Our Practice
David Babb, DMD, FICOI and his team of compassionate dental professionals provide the community of Beaufort, SC, with a comprehensive range of options that include cosmetic and restorative dentistry, such as porcelain veneers and dentures. We use the latest state-of-the-art technology and advanced procedures to restore and enhance your natural beauty. Our goal is to provide results that give our patients healthy, dazzling smiles for years to come.
In order for Dr. Babb to provide you with the best quality dental work, we ask that you please take some time to complete a health history form prior to your appointment.
We welcome everyone in the Lady's Island and Port Royal Island areas to experience our gentle, compassionate care. For more information about our dentist, or to schedule an appointment at our Beaufort, SC, office, contact us online or call:
(843) 525-1113
Our Full List of Procedures
At our family-friendly practice, our dentist strives to provide patients personalized dental care by offering high-quality treatment options, including dental implants and full mouth reconstruction. Through comprehensive treatment planning, the services our dentist provides can help you and your family achieve optimal dental health. If you happen to face a dental emergency, our team will work with you to make every effort to provide prompt, much-needed relief.
Dr. Babb believes in the concept of preventive care and education, so our practice places an emphasis on thorough oral examinations. Our dentist wants you to look your best but he also wants to support your overall health. To accomplish this goal, he will review your medical history prior to beginning treatment. This gives our dentist important information about your medical health and any issues that may relate to your dental health.
We Strive to Provide
the Best Dental Care
Bright, clean office with very friendly staff. So far, all I've experienced are routine cleanings and check-ups. The hygenist was patient, charming and thorough. There was minimal discomfort during the procedure. Dr Babb seems dedicated to making a visit to his clinic a pleasant experience. He is thorough with his dental inspection. I have yet to receive any further treatment from him, but would feel confident in doing so.
View On Google
Very personable and friendly office! Dr. Babb and hygienist Callie were great- knowledgeable and professional. Discussed an expensive procedure recommended by a different dentist. Dr Babb reviewed the pros and cons and even though going ahead with the procedure would be good for revenue, he advised against it at this time. Doing what is best for one's patients is good medicine/dentistry. I highly recommend this practice!
View On Google
Your Safety and Comfort
Are Essential
At our Beaufort, SC, dentistry practice, safety is paramount. We follow comprehensive safety standards which include protocol set forth by the:
American Dental Association (ADA)
Occupational Safety and Health Administration (OSHA)
Centers for Disease Control and Prevention (CDC)
Our dental health professionals work diligently in order to maintain the highest level of expertise and provide the service and results that you and your family deserve. To stay abreast of the latest developments in modern dentistry, our team participates in continuing education. This gives our team the information required to allow us to provide new techniques, products, and equipment as it becomes available, allowing us to offer you the highest level of care available.
Our dentist, Dr. Babb, understands the importance of building a foundation of trust with our patients. This allows anyone who may feel uneasy about visiting the dentist less apprehension so that they can receive regular check-ups. These visits are the simplest way to ensure continued oral health and a bright, beautiful smile.
Take a Look Around Our Office!